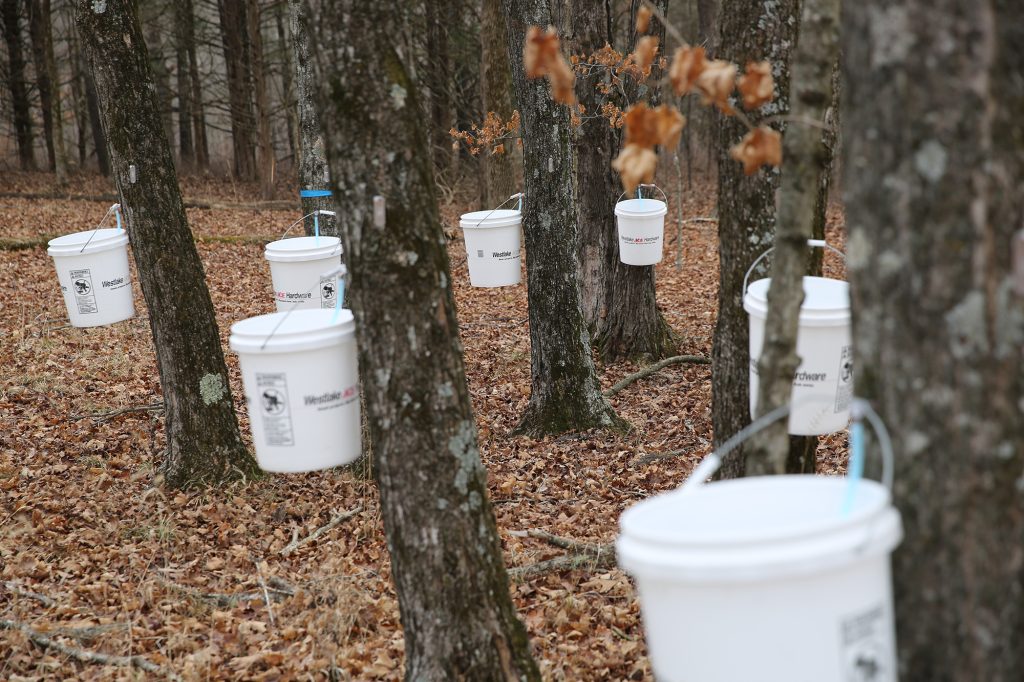 March 21, 2022
Contact: Deidra Ashley, ashleyde@missouri.edu
Any mention of free food is almost always guaranteed to attract college students. The sentiment even extends to homemade maple syrup.
In addition to learning inside the classroom, students at the University of Missouri have the opportunity to venture into the forest for a firsthand glimpse into how natural resources directly contribute to consumer goods. The task: making maple syrup.
The entire project lasts about two months, and students get to try their hand at key aspects of the process, including identifying trees, collecting sap, and even the boiling process. In the end, the students leave with experience, a better understanding of natural food processing and a bottle of homemade maple syrup.