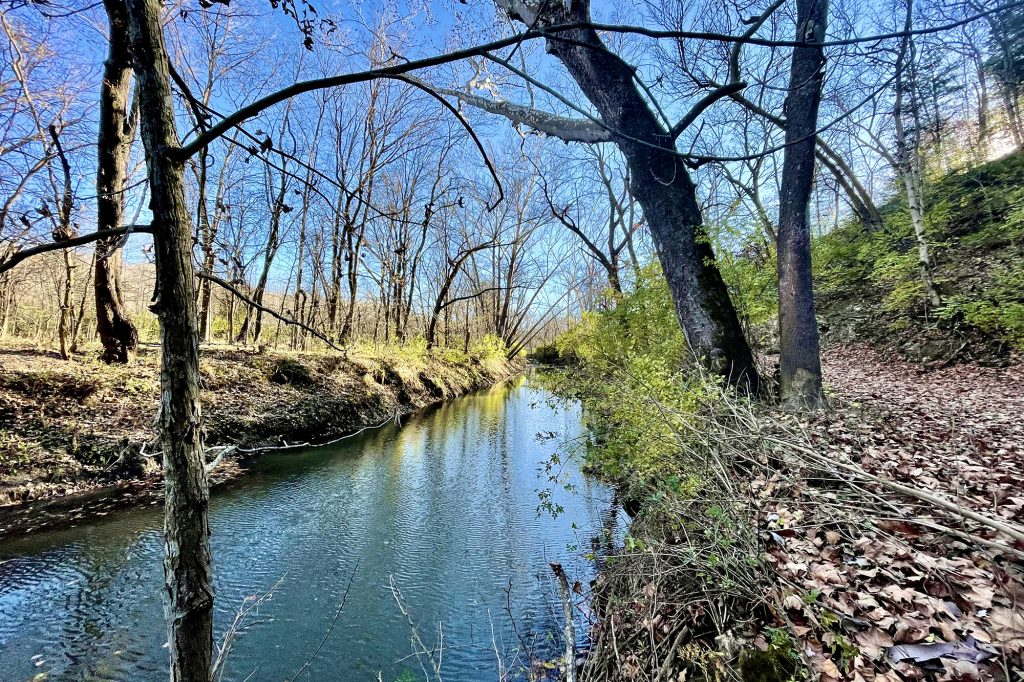 About
Columbia (94 acres)
The site is a collaboration developing outdoor research and educational opportunities to facilitate a better understanding of natural systems and processes. The site, which includes a cave, forested areas, and a creek, is owned by DeLine Holdings and loaned to the University for a period of 15 years to create the community research site, which CAFNR oversees.
Directions
4508 O'Neal Road
Columbia, MO 65202
Contact
For general questions, contact Dusty Walter, 573-882-4450
Staff
Research Highlights
Impact of land use on water quality and flow processes by collecting data from the area of Rocky Fork Creek that runs through the property.
Tree improvement, sustainable forest management and forest ecology.
Sustainable food processing using native fruits like pawpaw seen abundantly in these forests.
Positive health benefits from engagement with nature.
Extension & Education
Students visit the site to describe its conditions, forest types and plant composition.
CAFNR undergraduate and graduate students gain research and educational experience at AES REEC across the state.