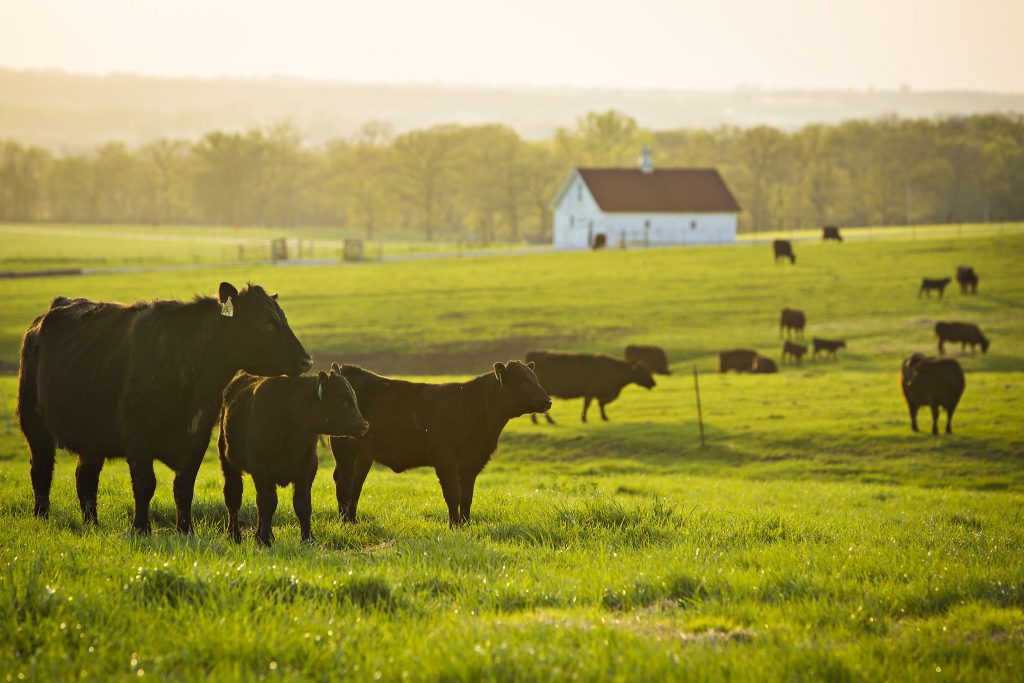 About
Spickard (1,600 acres)
George Drury donated the land for the Thompson Farm in 1956. Past research has focused on beef cattle production systems and crops management. Current research focuses on beef cattle reproduction, genetics, and feeding, with an additional small focus on agroforestry and timber management.
Directions
668 NW Hwy C
Spickard, MO 64679
Go north of Trenton on Hwy. 65 to Rt. A.
Go west 11 miles on Rt. A to Rt. C.
Go west 2 miles on Rt. C to the farm.
Contact
For general questions, contact Stoney Coffman, coffmanst@missouri.edu, 660-485-6576
Staff
Research Highlights
Reproductive performance, heifer development, supplementation strategies and animal health factors.
Selection and development of desirable traits through breeding of beef cattle.
Steer/heifer backgrounding and cattle finishing options.
Extension & Education
Annual workshops held throughout the year.
CAFNR undergraduate and graduate students gain research and educational experience at AES REEC across the state.